Hello and welcome to the Natural Thursday Blog Carnival! I've teamed up with Laura from Green Living Ladies (and Laura's Gluten Free Pantry) to co-host the blog carnival! That means that if you link up to either of our blogs it will show up on both – YAY!
It is my hope that this carnival will be a good resource for those trying to go more green, reduce the amount of chemicals they use and are exposed to, or even just looking to save some money by using common household cleaners or remedies.
It is also a good place for fellow bloggers to share their posts. I started a new Pinterest board called 'Natural Thursday Blog Carnival' where I will pin every entry. But, you don't have to be a blogger to participate!!! If you have a favorite natural cleaner or remedy, tell us about it in the comment section! Every month I will highlight the previous months most clicked entry as well as my favorite. Also, don't forget to come back in a few days and check out all of the amazing links and ideas 
To Participate In The Carnival:
~ You can submit any kind of natural remedy, cleaner, beauty product, etc. As long as it doesn't contain harsh chemicals and is not an advertisement. You can also submit health articles related to being gluten free, autism, or chemical sensitivities. Gluten free recipes are welcome, but the main focus will be on natural diy products.
~If you don't have a blog, you can leave a comment telling us your favorite natural products, diy cleaners, remedies, etc…
~If you link up, please provide a link back to this site or to Green Living Ladies. I will not highlight anything that is not linked back. (ex: "This post is part of Natural Thursdays' somewhere on your page)
~Please link directly to your post and not your homepage or another carnival.
Note- By linking up you are giving me permission to use your submitted photo via social media or on this site the following month if it's selected to be highlighted.
Last Week:
Tessa from Tessa Domestic Diva shared this awesome Homemade Eco Carpet Fresh/Deodorizer! This will come in handy with 2 kids and a dog 🙂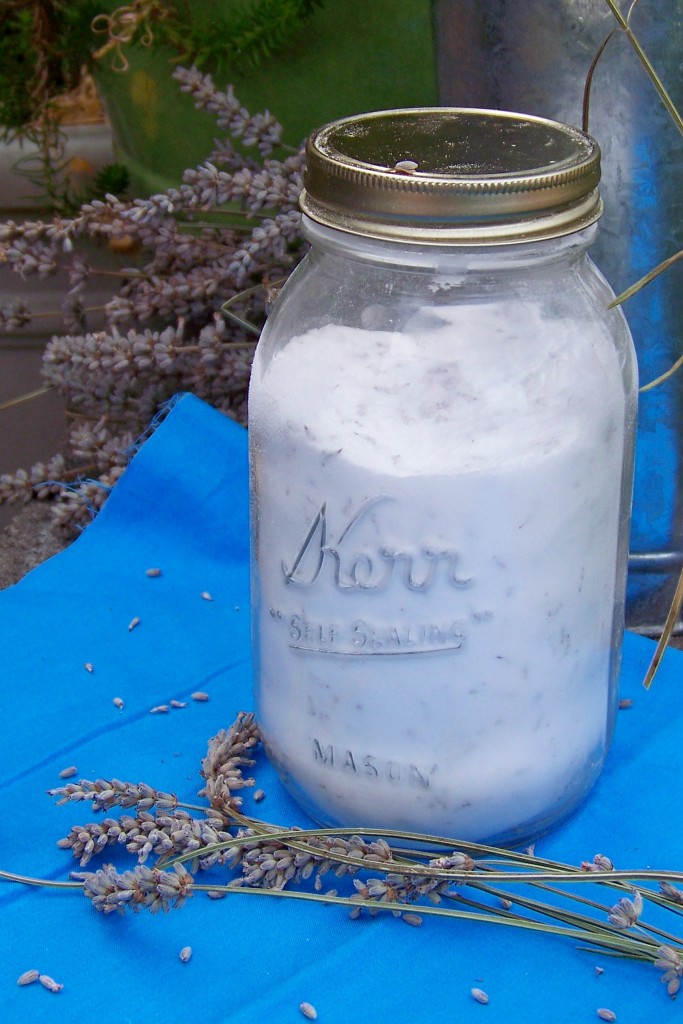 AND I really loved what Helen wrote in the comments section of how to make a natural window cleaner: she said to use a "50/50 mix of water and vinegar plus a few drops of essential oil" – I can't wait to try it!
My Submission:
This is the natural method I use to clean my wooden cutting board:
1) Sprinkle your cutting board or butcher block with Kosher or coarse salt.
2) Using a lemon half with cut side down, scrub the cutting board with the lemon (sometimes I use a few drops of lemon essential oil and a scrub brush instead).
3) Let it sit a few minutes then rinse well.
Even if you think your cutting board is clean, you will be surprised at what you see come off of it!
Now it's Your Turn!
[inlinkz_linkup id=415365 mode=1]