Hi and welcome to Gluten Free Wednesdays, which I co-host with Linda from The Gluten Free Homemaker and Lynn from Lynn's Kitchen Adventures! Gluten Free Wednesdays is a great way share recipes and get new gluten free ideas.  As usual, we had some great recipes shared last week  and I'm really looking forward to another great week!
What Is Gluten Free Wednesdays?
When your diet is restricted, figuring out what to eat can be challenging. Gluten Free Wednesdays is a weekly carnival where people can link up their favorite gluten free recipes. The goal of this weekly carnival is to provide people with gluten-free eating ideas and information. Plus, once you link up a recipe, it will show up on all three sites and I will highlight several of the recipes that were shared the next week – YAY!
I would love for you to participate in this carnival, and participation is easy. Every Tuesday night or early Wednesday morning I will put up a new "Gluten-Free Wednesdays" post. You will be able to add your link until midnight on Thursday. Please read over these guidelines, and you'll know what to do.
Last Weeks Most Popular Link:
Key Lime Ice Cream From Free Range Cookies.
My Pics From Last Week:
Banana Coconut Cookies {Paleo} from Raia's Recipes
And Crunch Chocolate Chocolate Chip Cookies {not grain free, but gluten free and vegan!} from Allergy Free Test Kitchen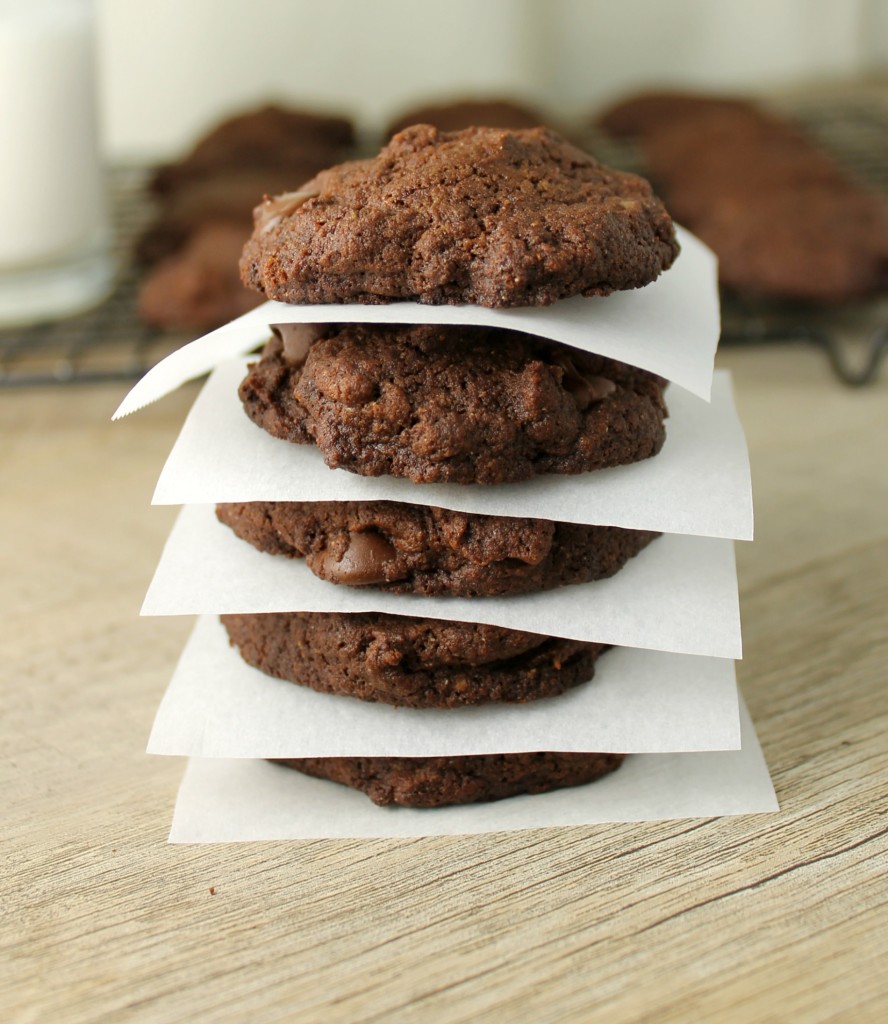 My Submission:
I have many recipes to share but haven't had time to post anything new lately, so I'm sharing an oldie but a goodie – Classic Chocolate Cake {Paleo & Nut Free}